I was recently tagged on Facebook by my friend Piyusha Vir for the #GettingToEqual challenge. This hashtag, an endeavor by Accenture India and Women's Web, encouraged women to share their stories on how and why they work, be it their success stories, or how they got to work. The idea is to share as many stories as possible to inspire women and men to achieve equal status at work. Achieving workplace equality is a global challenge that women everywhere are still fighting to accomplish. I was inspired to read the many stories that women I know and do not know have shared so far. When I was tagged, I knew I had to tell my story too! I know this is a Facebook endeavor, so I may post a short version on there to honor the tag requirements, but I wanted to tell you all the longer version of how I came to be doing what I do.
Maybe you know me as an Analyst or a Project Manager from my bio that I have on most of my social media sites. And maybe you know that I work in Information Technology (IT) projects. But I am quite sure that you will find my journey into this career as an interesting and entertaining one! In my case, it can rightly be said the it was not I that chose the career, but the career chose me! Intrigued yet? If yes, then read on…
As a young girl, I always knew what I wanted to be when I grew up. Unlike most children, my career ambitions never changed, it was always the same thing. I fell in love with science and the medical field when I was a 5th grader, it happened on an educational trip to a Science museum that specialized in the Human Anatomy.
From that very moment, I just knew it, that I wanted to be in the medical field, I wanted to help people.
As a high school student, I majored in science and math. I knew I was going to workhard, write the entrance exam for medical school and become a doctor. With that thought in mind, I wrote the entrance exams, right after I graduated high school. But alas, I did not make it through any of them. I decided to go for a bachelor's in medical biochemistry instead while I prepared myself for medical school exams again. However, right after I graduated, my parents informed me that per the South Indian tradition they had arranged for me to get married. I did not resist; I think back to that time of my life many a times and wonder why I did not speak my mind. Why did I not tell them that marriage was not on my mind at the time! I don't know! Perhaps, I did not resist because I was trying to make up for being a wild child and putting my parents through a tough time when I was a teenager.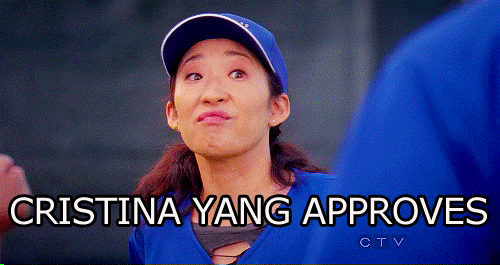 Anyway, marriage happened soon after and as most of you know nothing there went as planned, including my desire to study further or get into medical school. My medical career aspirations were crushed. I became more and more aware that I needed to get away from thisrelationship that was toxic to the very being of my soul forat least a few hours every day. Meaning I needed to find a job soon!
During the early 2000's, finding a decent job with a science degree and no experience was not easy in a place like Dubai, where business was all about the Oil, Real Estate, Finance, and Logistics industries. Of course, there were a few hospitals that employed people with my degree in laboratories but those openings were very few and limited mainly to candidates with higher qualifications. I started to get desperate as I learned that it was not going to be easy for me to find a job in my field of study or interest. I realized I would have to re-train myself in another field, but with no money or option to study and re-train, my opportunities were bleak to none.
Poetry and writing in my journals were the only things that kept me going during those days, until, one day I decided to randomly apply for an HR Assistant position in an Oilfield services company.
I wrote an honest cover letter to the hiring manager stating my inexperience, educational qualifications (which did not match their requirements), and my inner drive to want to learn and succeed while I make a career for myself. 
To this day, I do not know if it was the naivety of my letter or the courage I found to write it that won her heart and gave me an interview. At the interview, I reiterated that while I was inexperienced I was willing to work hard and do what it takes to succeed. The hiring manager must have seen something in me 'coz she gave me a chance. She hired me! And that was the beginning of my career!
I worked with her for that company for 2 years and used the time to re-train myself and take a few courses in Human Resources along with some Information Technology (IT) courses. It must be the IT courses I took as I was soon able to find a job in HR Information Systems (HRIS) and thus began my journey into the IT field. As a high school graduate I had sworn to myself to stay away from the IT field as I had absolutely no interest in Technology and thought it was the most boring jobs of all! When I think back to that moment, I laugh out loud at my naivety and innocence.
From HRIS, I moved on to hard core Information Technology working first as a Junior Analyst and then working my way into Software Development projects as a Project Manager. In between all of this career growth, I became a mom, got a divorce, became a single mom, moved halfway across the world, started writing again, participated in NaNoWriMo, started this blog, took a break from the blog to gain a Master's degree and few other certifications needed for my career growth, and a multitude of other things!
Now, you may wonder why I am saying all of this as a part of my #GettingtoEqual story!
You see, for me finding a job was my FIRST STEP towards independence.
In my journey to find a career that I enjoy not only was I was able to find myself but I found my self-esteem that I thought was crushed beyond repair, I found my independence from a toxic marriage, and above everything I found my soul and I came to know ME!
I may not have been able to make a medical career, but I love what I do now and I enjoy every aspect of my job! While, Writing will always be my passion, working in my day job gives me a kind of freedom and self-worth that I never thought possible!